WhatsApp campaign in 5 steps - How a successful WhatsApp marketing campaign works
WhatsApp marketing has become increasingly popular since the WhatsApp Business Platform ("WhatsApp API") relaunch in spring 2022. While WhatsApp was already available as a campaign tool from 2014 to 2019, META turned this feature off entirely between 2019 and 2021 due to data and privacy reasons. In the meantime, WhatsApp Marketing is scalable via the "WhatsApp Business Platform" without hesitation and limitlessly GDPR-compliant.
What is WhatsApp marketing?
WhatsApp marketing describes the possibility to promote your products and/or services via WhatsApp. The idea is quite simple: every CMO or founder can choose from a range of possible marketing and communication channels:
For new customer acquisition:
Offline advertising with banners, print, posters, promotions and co.
Social media advertising via Instagram, Facebook, Tiktok, Snapchat, Twitter, LinkedIn and Co.
Traditional television and radio advertising
Search engine optimisation (SEO) or search engine advertising (SEA)
Partnerships with other companies
Influencer and brand ambassador marketing
Affiliate marketing
Referral marketing
Guerilla or stunt marketing
etc. etc.
For "retention", i.e. addressing existing customers:
Email
Own (loyalty) app
SMS and iMessage
Messenger services such as Telegram, Signal, FB Messenger, Instagram Broadcasts and Co.
Direct mailings
website members club
WhatsApp
etc. etc.
In 2023, CMOs and founders will find it difficult to choose the right marketing channels for their company. This applies to the acquisition of new customers ("Acquisition") as well as the maintenance of existing customers ("Retention")_.
WhatsApp marketing is an obvious choice from this wide range of options, simply because over 90% of smartphone owners in the DACH region use WhatsApp on a daily basis. The aforementioned communication alternatives do not even come close to these figures. This alone makes WhatsApp and WhatsApp campaigns so attractive for direct customer contact.
In our analysis of WhatsApp marketing, we mainly focus on the "retention case", i.e. the increase in customer lifetime value ("CLTV" or "CLV") through WhatsApp marketing flows and WhatsApp campaigns.
Get a CLTV uplift by adding WhatsApp marketing campaigns to your communication mix..
One argument for using WhatsApp marketing campaigns is that WhatsApp is the most used app with the most global downloads ever, with nearly three billion installs. WhatsApp is used by almost three billion people worldwide and is also omnipresent here in the DACH region with over 90% distribution on our smartphones. Not using this channel for your business is therefore bordering on negligence in our Chatarmin opinion. WhatsApp is used and loved by young and old. It is as much a part of our everyday lives as eating and drinking.
Source: Statista
WhatsApp Marketing: How it Works
WhatsApp marketing can also be used to acquire new customers through WhatsApp Ads, but this use case is not very widespread. Furthermore, WhatsApp marketing does not mean that advertisements are suddenly placed in WhatsApp, similar to what you're used to from Instagram or Snapchat. This is not the case with WhatsApp marketing.
No, WhatsApp marketing is most similar to email marketing in terms of the user journey and the administrative access for marketing teams.
Scan the following QR code of our customer "BAUHAUS Austria" for a test to become a "victim" of WhatsApp marketing yourself: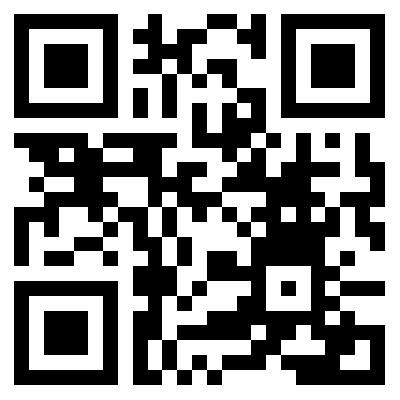 Alternatively, click this link to start WhatsApp chat with cereal brand "Spacies by CRO."
Click or scan a WhatsApp chat start to enter the WhatsApp chat with the company
Optionally send an initial pre-written WhatsApp message
You may be greeted by a welcome automation - built in a WhatsApp marketing tool like Chatarmin
Interact with the company of your choice and receive WhatsApp marketing campaigns in the future.
This is how simple WhatsApp marketing works! To make the Chatarmin WhatsApp marketing tool as easy to use as possible, every Chatarmin customer receives an easy-to-use WhatsApp marketing interface, just like you are used to from your email CRM:
WhatsApp marketing provider Chatarmin develops a simple tool to create WhatsApp marketing flows and send WhatsApp campaigns_.
Five simple steps to create your first WhatsApp marketing campaign
Step One: Collect leads from your customers via QR code scan, or chat start link click."
By creating your Chatarmin Chatstart link, which can be personalised as often as you like, you have a simple "lead generator" that you can embed as a link or QR code wherever you want.
Chatarmin customers Nah&Frisch and BAUHAUS with their chat start links as QR codes. Right: Chat management in the Chatarmin Dashboard.
Step Two: Create a welcome automation with double optin
Of course, you want to welcome your freshly collected, precious, WhatsApp leads to your WhatsApp marketing channel. To do so, easily build WhatsApp flows and WhatsApp automations with Chatamin's UI/UX-friendly "Flowbuilder".
WhatsApp FAQ Welcome Flow with Chatarmin Flowbuilder
Step Three: Create a verified WhatsApp template.
In order to send out a WhatsApp campaign to your target audience, you must first have WhatsApp verify it through its spam filter. In this way, WhatsApp wants to prevent violations against the protection of minors as well as the advertising of industries such as tobacco, alcohol, weapons, drugs or pornography.
To send out a WhatsApp marketing campaign, you need a pre-verified template.](https://blogfiles-chatarmin.s3.eu-central-1.amazonaws.com/Erstelle_dein_zu_verifizierendes_Template_fuer_deine_Whats_App_Kampagne_5580e0a852.png)
Create your - if desired multimedia and trackable - WhatsApp template directly in the WhatsApp marketing tool Chatarmin_.
Step Four: Send, schedule or A/B test your WhatsApp campaign.
Last but not least, you can choose which segment of your WhatsApp list you want to send the WhatsApp campaign to and when. Chatarmin has an A/B testing feature that lets you get feedback directly from ChatGPT.
Do and schedule ChatGPT A/B testing of your WhatsApp marketing campaigns through Chatarmin.](https://blogfiles-chatarmin.s3.eu-central-1.amazonaws.com/Chat_GPT_A_B_Testing_von_Whats_App_Kampagnen_durch_Chatarmin_bcbd7596b7.png)
Chatarmin's unique A/B testing feature for WhatsApp campaigns with artificial intelligence.
Step Five: Analyse and improve your WhatsApp campaigns.
Analyze your Chatarmin WhatsApp marketing campaign for open rate, click through rate, cost, revenue and unsubscribe rate. And more.
It is so easy to plan, create, and send out your WhatsApp marketing campaigns to a pre-collected and scaled WhatsApp customer database.
Book your 25-minute WhatsApp Marketing Consulting with me, Johannes Mansbart, founder of Chatarmin, here:
Bonus: WhatsApp Marketing Strategy - Why WhatsApp Marketing Now?
WhatsApp specialist Artjem "Addy" Weißbeck talks about a "Blue Ocean Market", we say: the time has never been better. Now your business is mostly still a "first mover" in WhatsApp marketing, get the competitive edge of being the first pioneer in your industry to start WhatsApp marketing and scale easily accordingly.
Overview of WhatsApp Marketing development since 2022.
For whom is WhatsApp Marketing?
Due to the wide range of options for your WhatsApp business account, it usually regulates itself which type of WhatsApp business account is the right one for your business.
To even start with WhatsApp marketing, you need a small budget and certain human resources. To assess whether you are ready to start WhatsApp marketing flows and campaigns with your business, [book a WhatsApp consultation with me] (https://calendly.com/johannes-mansbart).
The differences between the WhatsApp Business App, WhatsApp Business Premium and WhatsApp Business Platform](https://blogfiles-chatarmin.s3.eu-central-1.amazonaws.com/Whats_App_Unternehmenskonto_Uebersicht_f95efd0b81.jpg).
_The functional differences between the WhatsApp Business Platform, which you can access via Chatarmin, and the rest of the WhatsApp Business options.
WhatsApp Marketing Campaign: Examples and WhatsApp Marketing Case Studies
WhatsApp Marketing Campaign of the D2C Brand waterdrop®
WhatsApp campaigns in retail usually have slightly worse KPI's, as the WhatsApp flyer does not meet the WhatsApp Marketing Best Practices of "low frequency" and "high relevance".
BAUHAUS Austria WhatsApp marketing campaign KPI's:
Opening Rate: over 80%
Click Through Rate: over 20%
waterdrop® successfully scales its WhatsApp marketing through WhatsApp marketing campaigns.
waterdrop® WhatsApp Marketing Campaign KPI's:
Opening Rate: over 80%.
Click Through Rate: over 20%
RPR (Revenue per Recipient): over €3,50
WhatsApp marketing works. In our WhatsApp Marketing Best Practices Guide we give you a step-by-step guide to make your first WhatsApp campaign a guaranteed success.
WhatsApp Marketing Conclusion: Successful WhatsApp Marketing Campaigns
Armed with the right WhatsApp marketing software and the right marketing with WhatsApp, your WhatsApp marketing campaign will be a success.
With sensational KPI's:
RPR: Minimum revenue per recipient (€2,00-2,50)
ROCS: Minimum return on campaign spend (8.000%-10.000%)
CTR: Minimum click-through rate (15-20%)
OR: Minimum Open Rate (85-95%)
Unsubscribe Rate: Minimum Opt-out Rate (0.3-0.6%)
WhatsApp marketing is every direct marketer's wet dream come true. Don't wait, don't waste time in this young and agile market.
Become a first mover in your industry and gain your unfair market advantage by establishing WhatsApp marketing as an essential pillar in your marketing mix.
**Book your 25-minute WhatsApp consultation here, so that we can scale your WhatsApp marketing together.